MADE IN JAPAN
DENIM WIDE TAPERED PANTS
Denim and a T-shirt are a staple, but isn't there a nice pair of denim pants that goes well with a wide silhouette T-shirt? I made a vivid indigo denim pants born from.
Denim that fashion-conscious apparel shop staff want to buy.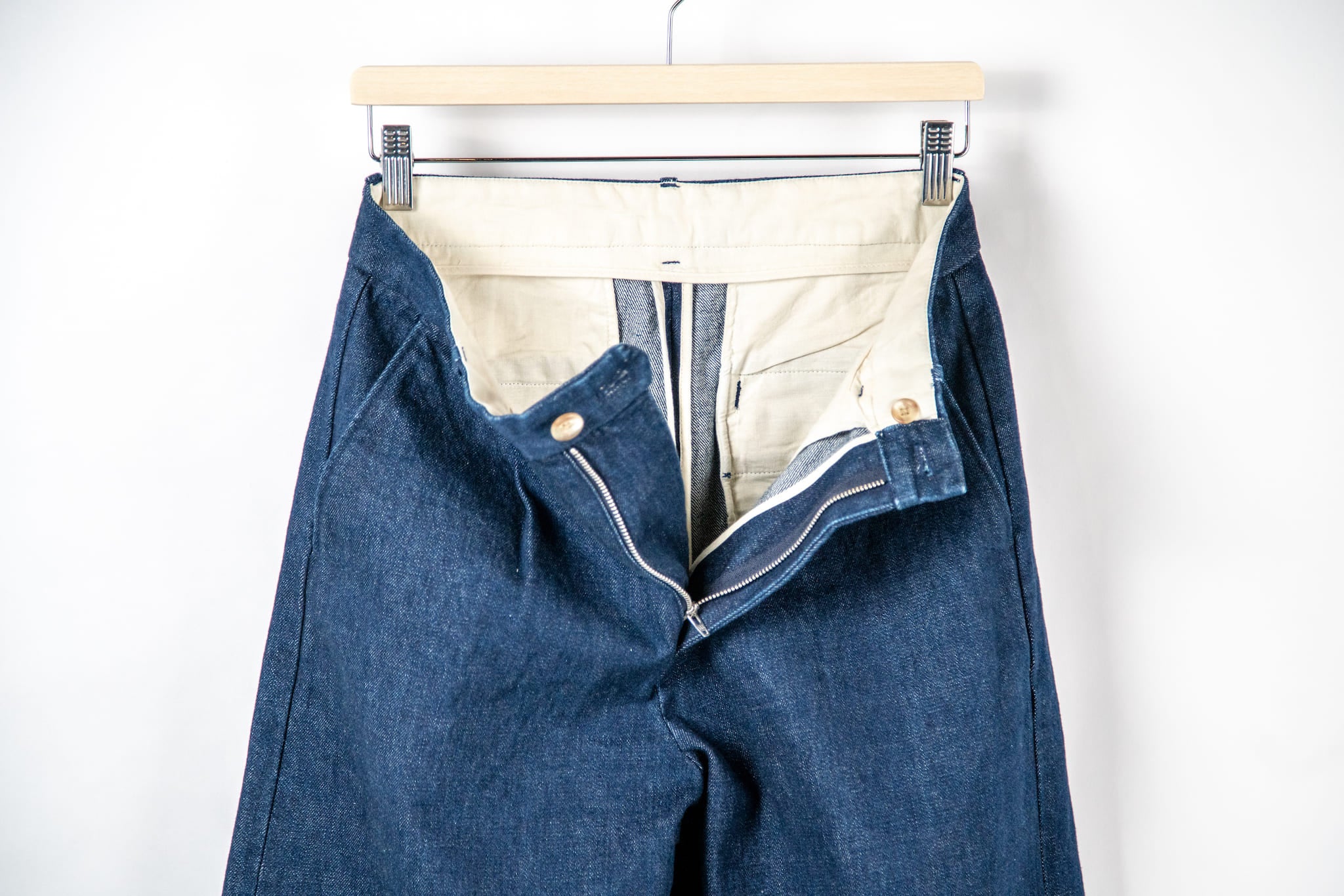 The hips and thighs are roomy, and the hem is tapered for a tight fit.

We wanted the slacks to be worn for a long time, so we adopted a manufacturing method for slacks that carefully wraps the seam allowances to prevent fraying during washing as much as possible.
Modeled on the rugged vintage selvedge denim of the 1980s, we use rope indigo yarns with strong and weak unevenness on a shuttle loom. By using a gravity loom to weave it strongly and slowly, it reproduces the texture and unevenness of the time.
What I noticed when I actually produced these pants is that they are highly satisfying even when they are not worn, thanks to their careful construction.